TREATME
NTS
Scroll down to see complete Menu
Every Treatment or Service is specifically designed to meet your personal skin needs.
Depending on your need or preference your treatment can be booked for Relaxation, Acne, Lifting, Toning, Puffiness, Eliminating Toxins and Impurities, Reducing Signs of Aging, Skin Damage and Body Treatments are also available.
Treatments range from
30 minutes
to
2 hours.
Your service charge is based on the time, specific skin treatment and
equipment used
(LightStim, Oxygen, Vacuoumobilizer, Microdermabrator and/or other Modalities).
90 min. to 2 hours $130.00 - $165.00+
Products used to treat specific needs include; enzymes, collagen, glycolic acid, glycopolymer(sugar cane), lactic acid, calming agents, salicylic acid, benzoyl peroxide, anti-bacterial ointments, essential oils, liposomes, natural fruit acids and may include specific special order products or ingredients.
Holistic Treatments require a two day notice as ingredients must be fresh and prepared the day of your treatment.
WAXING
Wax temperature is kept at a warm level setting not hot. Using only the most gentle pre and post wax products including a gentle wax that is suited to your specific skin type. I am proud to offer you the most comfortable, quick and painless way to remove unwanted facial or body hair.
Eyebrow Design or 1st visit $25
Brow Retouch(under 3 wks) $15
Digits(each hand) $10
Feet/Toes $15
MAKE UP APPLICATION
with
Custom Blended Minerals
Learn the art of Contouring & Color
Discover the impact color can have in enhancing your overall image. I will demonstrate how the correct color can enhance your skin's texture & how to make it appear more radiant & youthful. I use a variation of Minerals & Botanically infused minerals. You will see and feel the difference when you use minerals for everyday use or for a special event.
Consultation & Lesson $45
Bride Wedding site Day $250+
Wedding Party per person $75
(Scroll down for details on Annual Memberships & Series Package Offers)
Vacuomobilization
AKA: Vacuodermie, Endermologie
& Massage Cupping
FACIAL CONTOURING - WRINKLE REDUCTION
Face and neck contouring

This non-invasive skin rejuvenation technique improves toning and firming of the skin in the chin and neck area while stimulating the overall skin metabolism.

Increased nutrition and better oxygenation boost collagen and elastin production reducing the appearance of wrinkles and fine lines for a smoother younger looking skin.
MLD - Mechanical Lymphatic Drainage

Vacuodermie mechanical lymphatic drainage is performed on healthy skin to activate lymph circulation and to eliminate the waste product of cellular metabolism. It's draining effect help to alleviate puffiness under the eyes and relieve congestion and blotchiness.
BODY PROFILING - WEIGHT MANAGEMENT
| | |
| --- | --- |
| | |
| click image for video | |

Vacuomobilization non-invasive technique provides a safe alternative to liposuction, increasing the resiliency of the connective tissue, for a firmer smoother skin. Stationary or sliding techniques are used to improve the micro-circulation and to stimulate the natural body function.
Leading the way in LED Light Therapy equipment
for plastic surgeons, dermatologists, estheticians,
and other licensed skin care and wellness professionals since 2001.
LightStim is the only US manufacturer of LED equipment for professional use in the treatment room as well as

at-home care devices for clients.
LAVA & GLACIAL SHELL TREATMENTS
PORCELAIN
The Porcelain Lava and Glacial Shells™ are handcrafted using
high quality porcelain and crushed shells. Each shell is hand painted, replicating the beautiful luster and appearance of
natural shells. They have been cast from the ideal ergonomic natural shell and are more uniform in size and thickness.
Shell Facial system combines the therapeutic heat of Lava Shells™, the cooling sensation of Glacial Shells™, and the technically advanced formulations of the OSEA skincare line. This unique facial system is a revolutionary new therapeutic treatment for consumers who want to combat fallout from environmental damage and protect the skin from aging.
The Shell Facial system features Porcelain Tiger-Striped Clam Shells created from a non-porous blend of real seashells and porcelain that will not absorb oils, dead skin cells, dirt or bacteria making them easy to clean and sanitize. The gentle heat of Lava Shells™ is beneficial for relaxing the face and allowing for easily manipulation of the connective tissues while the Glacial Shells™ help reduce facial inflammation, constrict large pores, and hydrate the skin. Together, they assist in increasing the skin's absorption of OSEA's anti-aging, marine-based ingredients.
Now Offering......
by request!
ANNUAL MEMBERSHIPS
&
SERIES PACKAGES
Discounted 20% or more
Oxygen
Heals, Repairs & Promotes new cellular growth!
Series Packages available on all Treatments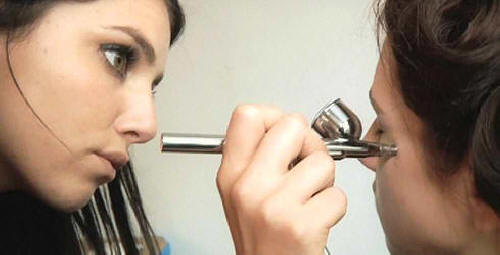 State of the art tools are now within your reach! Coming soon to Emily's Skin Care OxyAire delivers quality spa treatments. Below find more details on treatments.
Oxygen Facials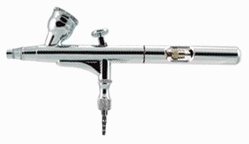 OxyAire Oxygen Facials combat the visible signs aging. As time goes on, oxygen levels in the skin decrease and cell turn-over is reduced. OxyAire Oxygen Facials reverse this effect by replenishing lost oxygen and moisture into the skin through the use of a high powered airbrushing tool.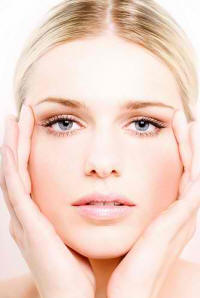 So what's all the fuss about? and others who have high profiles are commonly concerned about how smooth there skin will look on television or in magazines especially with the advancements of high definition television.
OxyAire oxygen facials will smooth out your skin, increase cell turnover, restore moisture and assist in removing visible signs of aging!
You can compare it to someone using a tiny power washer to pump oxygen and moisturizer into the skin. People who use oxygen facials say the process helps makeup application. Makeup also can be applied right after the oxygen facial, as opposed to traditional facials, which often require a 12-hour waiting period before you can apply any makeup because it gives the skin a smooth and moisturized surface.
Before & After Oxygen Facials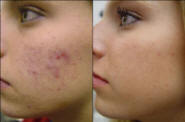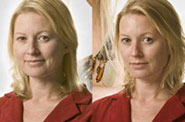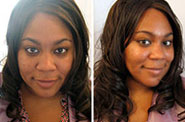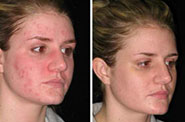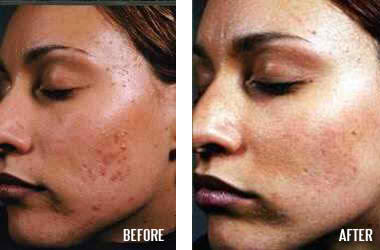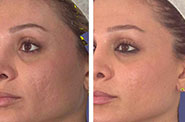 The treatments are amazing. I had kept it a secret for awhile because I wanted to make sure it works and of course it does.
3 recommended to start regular price $165.00 per treatment.
When you Pre-Pay you
save 20%.
Let me know when you want to schedule your treatment.
You will love your skin after this treatment!
Holistic Treatments
Using only natural ingredients that contain beneficial Anti-aging enzymes
Custom Treatments just for your specific need.
Pumpkin, Apple Cider
or
Apricot
Amazing Treatments, Amazing Results!
Looking forward to seeing you more frequently to assist with your skin care needs.
email: emilysskincare@gmail.com